Best Online Vape Stores Review 2017
Table of Contents
Vaping is one of the most popular smoking cessation methods ever to hit the market. While it is not officially categorized as such by the Food and Drug Administration (FDA), it has become a viable option for those who are looking to kick the habit of cigarette smoking. Whether it is for health concerns or environmental reasons, there is no doubt that vaping is the lesser evil of the two. It is not completely safe and healthy, but it is definitely a less-harmful alternative to cigarette smoking.
The world of vaping is a big one. Since being introduced to the American market in 2007, the e-cig industry has grown exponentially. Nowadays, there are tons of physical shops and online merchants, providing vaporizers and vape-related paraphernalia for millions of vape-enthusiasts all over the world. In this article, we'll take a look at some of the most popular online vape stores. Now, in essence, these shops are all the same, so I'll try to keep it short and sweet.

Probably the best-known shop of them all, Direct Vapor is a shop which prides itself at being there from the beginning. It is part of the International Vapor Group, established in 2009. The store has a wide selection, free shipping (in the U.S.), and great prices with a low-price guarantee, plus a 60-day warranty and 15-day return policy.
Like every company, they too can make mistakes and errors in logistics and what not, but overall their ratings are always good ones. The website is informative, easy to navigate, and even though there is no option for a guest purchase and checkout, an account is fairly easy to set up.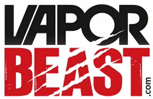 Founded in 2012 by Tim Campbell, Vapor Beast is responsible for the revolutionary SWITCHBACK vape device. Since then, it has continued to develop and distribute the best and most advanced vaping products in the market. Not everything on the website is theirs, though. They offer a wide range of products from numerous brands, but certainly have their standards.
The Deal of the Day is a great attraction, as are the deals which can be arranged by brand or price range. Altogether, a very easy and useful website. There is no need to create an account to shop there, and there are many products which are unique (if not exclusive) to the website. Worth a glance, and then some.

Founded in 2013 by Eric Gall, this is a vape shop which started, as so many revolutions often do, in his car garage. The company is known for its fast shipping and attentive customer service. It also is one of the only vape shops around which accepts bitcoin. The product range is not as large as other shops, but it makes up for this by offering prices and discounts of all kinds. 101 Vape has a 30- to 90-day warranty, depending on the product, and a fair return policy.

Established in 2013, VaporDNA is a force to be reckoned with in the vape retail industry. It is the only vape company to win the BizRate excellence award for 2016. This award goes to shops which receive overwhelmingly positive feedback from actual customers. But you know what? I don't set that much by awards. Those who hand them out can be swayed and manipulated, like any other body.
So, regardless of their award, VaporDNA is a one-stop-shop for all your vaping needs. Prices are competitive, but they are not always the cheapest. Remember to always do your research. This site is known for having a loyal following. Now, you may enjoy remaining loyal to a specific shop, but you never know when a competing site is going to offer a better deal on the exact products you are interested in. Everything VaporDNA sell is authentic, and their customer service seems to be spot on.
7 Ways to Make #Vaping as Safe as Possible (Without Quitting) https://t.co/0j79ScTsKZ pic.twitter.com/Tm5c6UryOi

— Lindsay Fox (@ecigreviewed) March 4, 2017

This company was established in 2014 as a physical shop in Austin, Texas. There is now a second store in Arlington as well. The online shop, though, is where most of the company's business is conducted. Occasionally, they will have a flash sale at low-low prices, so keep your eyes and ears open for those. Wide selection, fast shipping, live chat, and transparency in business – an attribute which is often overlooked, but means a lot to many customers, myself included.
The returns and exchanges policy is reasonable, but not the greatest. I suppose this is because they are still growing, and simply cannot afford to lose so much money on items which are being returned. Either way, they are fair and legitimate, so I am cool with that. Also, the policies change with time, so don't take this customer service information as a solid statement.

Established in 2008, this is one of the oldest vape shops online. It aims to provide quality products to its customers, and is a trusted and well-known retailer. Fast and discreet shipping, reasonable prices, and customer service which goes above and beyond are what make this store stand out. They are also known to add freebies to the orders now and then, so that is always a nice surprise.
The website prides itself of being "the most trusted vaporizer store on the internet," and I can see why. It is impressive and easy to navigate, plus the external reviews are all overwhelmingly positive.

The Vape Mall – established 2014 – has two physical shops in Missouri, plus the website. It offers its own line of e-liquid and vape supplies, which allows it to sell to customers at a lower price, since there is no middle-man. The shops and online store are there for beginners and veteran vape lovers alike. The E-liquid they offer is hand made, and comes in a variety of mixes of nicotine amounts, flavors, and bottle sizes. Express and overnight shipping are also options, which is nice.
Vape Mall realizes that providing customization options is one of the most important aspects of the e-cig business, which is why there is the ability to choose adding menthol, sour, sweetener, and extra flavor to their liquids. It really lets you find your flavor. Order once, and you'll undoubtedly find yourself ordering from them before long.
Conclusion
There are many vape shops online and offline. There is no best vape, no best device, no best flavor. It is all highly subjective and personal. Obviously, some devices and accessories are worse than others. You want to get your money's worth no matter what, and a product's quality always goes a long way. The same goes for customer service. Sometimes, one bad experience is enough to get you to quit a company or shop.
The websites which are on this list are known for being fair and speedy, and deliver authentic products instad of cheaper clones. But, it also stands to reason that this list will be changing in the future. Right now, these are some of the best in the business. Go through the list, check them out, and see what you can get out of them. There is always a sale somewhere, it is just a question of finding what you are looking for, and having good timing.
Like I said, the FDA hasn't released any specific regulations, even after several years of research. As technology and the industry of e-cigs both advance, I have no doubt we will see even bigger and better things happen, all over the globe. And, with our relatively new administration in office, time alone will tell whether regulations and status-changes are in order.
One thing is clear: regardless of what the FDA says, vaping is helping people quit smoking. As much as Big Pharma may be interested in hushing it all up, the word on vaping is that it is much less harmful, however you look at it. Less harmful to the environment, less harmful to our body, and less harmful to our wallets. We should all be supporting those who are providing people with the means to quit. Vape on!