Activision Blizzard Company Background
Table of Contents
First, a personal tale. When I was younger, I was addicted to Warcraft II: Tides of Darkness. I had a copy on CD-ROM (a Battle.net edition which belonged to my bigger brother), and I would play it – along with its expansion pack 'Beyond the Dark Portal' – for hours and hours. I finished that game several times, both campaigns, and I had a blast doing it.
I've played it against friends, seated several feet away from me, at a time when I was supposed to be learning something about Pascal and C language during computer classes in school (If only they had developed a way to use video games a learning tool back then!). It is, truly, one of the best things to ever come out of the 90's, in my not so humble opinion.
So, just a heads up. I have tons of respect – and a major soft spot – for Activision Blizzard. To me, they have earned their place in gaming history. Just about everything they touch seems to turn into awesome. From the Leisure Suit Larry series to Call of Duty: Infinite Warfare, these guys know gaming.
Let's take a quick recap of who Activision Blizzard are, and why I dig them so much! Heck, forget about me. The entire gaming world seems to be on great terms with Blizzard. Even if there have been some setbacks or less-than-impressive releases (Diablo 3, anyone?), nobody can deny that Blizzard were – and still are – a true asset to the gaming world, and a force to be reckoned with. This is our Activision Blizzard Company Background article
History of Blizzard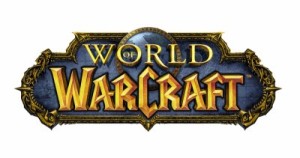 Blizzard was founded in 1991, by Michael Morhaime, Frank Pearce, and Allen Adham. At the time, the name of the company was Silicone & Synapse, and it operated out of California. These three founders went to work, a mere one year after earning their bachelor's degrees, developing game ports for other companies. 2 years later, in 1993, they began dabbling in gaming software of their own invention, conjuring up such classics as Rock n' Roll Racing (which I wasn't crazy about at first), and The Lost Vikings (which I loved from the first time I laid eyes on it!).
In 1994, the company's name changed twice. First, to Chaos Studios, and then to Blizzard Entertainment, Inc. Shortly after that, it was acquired by an external company named Davidson & Associates. After that acquisition, opportunity knocked, with the release of what would become the first of many games; part of a growing franchise that still possess the ability to get gamer's eyes widening with anticipation – Warcraft.
Blizzard's first hit game was Warcraft: Orcs & Humans. Like I said, I was (am?) a devout and devoted fan of the sequel. The first one, to be honest, never really took off for me. I only got to play it later on, and by then I was living by Tides of Darkness' standards. Still, I could appreciate what I was seeing on my monitor. It was really amazing and impressive to witness the progress and transformation which the game had undergone in such a short space of time. A lot had changed in those few months between the release of the first and second Warcraft games.
During that time, in the mid to late 1990's, Blizzard went on to release a number of immensely successful and critically acclaimed games, and they even made history (I think), launching their online platform Battle.net in 1997. Trailblazers, no doubt.
As for the business aspect of things in those days: the company changed hands several times, and acquired smaller developers which merged into them. It was 'same old, same old', I guess, until 2004, when Blizzard released World of Warcraft (WOW), the 4th in the growing series of Warcraft games. WoW continues to be the most-subscribed massive multiplayer online role playing game (MMORPG) in the world, and it has even earned a Guinness World Record for most popular MMORPG.
According to the company's numbers, at its peak – around 2010 – the game had 12 million subscribers. That, my friends, is an amazing feat. It took time and patience, and it was totally worth it. WoW didn't just appeal to hardcore gamers, but to a much more general audience. If people weren't into gaming (let alone online gaming) until then, it was this game that got them into it. It turned people on to a world of fantasy and multi-play in a way that no other game had managed to achieve. Nothing short of a breakthrough effort, I feel, from a group of dedicated, not to mention very talented, developers and engineers.
History of Activision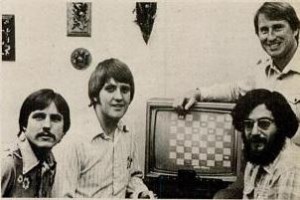 Now, let's journey back to the late 70's. In 1979, former Atari programmers David Crane, Alan Miller, and Bob Whitehead, broke away from Atari. They established the first third-party developing company in the world – a company by the name of Activision. The former Atari developers went to work, designing and creating games mainly for consoles.
In 1982, after some legal trouble with Atari had been cleared up, Activision was able to look to the future. It went on to focus more on home computers, but during that time it was still heavily into game consoles. Throughout the 80's, Activision had a hand in a lot of games and platforms. It developed and published games for Nintendo, Sega, Atari, and even the beloved Commodore 64.
In the early 90's, Activision saw some serious damage in the form of lawsuits, chapter 11, and reorganization. The company was down, but not beaten. It got back up on its feet, and continued to publish video games for consoles and home computers throughout the 90's. It was at that time that games such as Quake II, Interstate '76, and Tony Hawk Pro Skater were released under the Activision label.
The 2000's saw the company's return to its proper place in the gaming world, with titles such as Guitar Hero, Call of Duty, and even Doom 3 being released, much to the delight of countless gamers, new and old. Activision was quickly becoming one of the largest and most popular video game publishing companies around, and there wasn't a gamer worth his salt who didn't know the company's name.
In 2007, there was another big merger. Vivendi Games, who were then the holders of Blizzard Entertainment and Sierra Entertainment, announced that it was going to be merged with Activision, to create Activision Blizzard. The deal was worth almost $19 billion, and it was one of the largest of its kind. The truly comforting fact about all of the business-related stuff that was going on, was that Blizzard had managed to be true to itself and its vision.
Even today, Blizzard is headed by the three individuals who first founded it. That is also no small feat, in my opinion. It takes a lot to stay on top of your game – literally – and Blizzard had proved itself worthy of all the praise it was getting. The merger was a successful one, altogether. Sierra Entertainment was shut down, but some of its more successful titles continued to be released under the new brand.
After the merger, newer games were developed and released. Time and again, the titles which Activision Blizzard were introducing broke sales records of all kinds. The Call of Duty franchise is noted for breaking launch records several times.
I was actually working at the flagship branch of a well-known chain of toy stores at the time when Modern Warfare II came out. The hype around the game was at an all-time high. Blizzard Activision's marketing team had done a great job at teasing and toying with its audience. The day that the game hit the shops… it was unlike anything I had ever witnessed before. It was the largest grossing launch in the history of gaming, at the time. If my memory serves me correctly, we literally couldn't keep up with the demand during that first week.
Activision Blizzard's Five Units Of Operation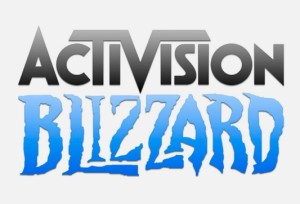 Activision Blizzard is made up of five units of operation:
Activision – founded in 1979. Developer and publisher of games for PC, mobile, tablet, and gaming consoles. Notable releases: Destiny, Skylanders, Call of Duty.
Blizzard Entertainment – founded in 1991. Developer and publisher of games for PC, mobile, tablet, and gaming consoles. Notable releases: Warcraft, Diablo, StarCraft.  
King Digital Entertainment – founded in 2003. Developer of interactive content, primarily for mobile platforms. Notable releases: Candy Crush, Farm Heroes, Pet Rescue.
Media Networks – founded in 2015. Developer of solutions which facilitate the interaction of players and fans, all across the wide world of Activision Blizzard's games and platforms.
Activision Blizzard Studios – founded in 2015. This division is the developer of original content for film and television, all based on the company's games and characters.
Activision Blizzard still operates out of Santa Monica, California, where its headquarters are located. It also has offices (sales, studios, and corporate) across the U.S., as well as in the Netherlands, the United Kingdom, Ireland, France, China, Spain, Argentina, Denmark, Norway, Italy, Australia, Canada, Sweden, South Korea, Taiwan, Singapore, Germany, Brazil, Mexico, and Switzerland.
Wow. Talk about being everywhere.
Nowadays, Activision Blizzard is still going strong. It has since broken away from Vivendi, and continues to do amazing things in the world of gaming and entertainment:
Its Skylander franchise – introduced in 2011 – has been nominated for several awards, for its innovative designs and unique approach to gameplay.
Warcraft was recently released as a full-length feature film, albeit to mostly negative and lukewarm reviews.
Destiny is shaping up to be another notch in Activision Blizzard's proverbial belt.
According to the company's financial reports, it is one of the top three largest video game publishers in the entire world, based on revenue. That is a big deal, by any standards.
The great thing about this company, is that you can tell how much it cares about gaming and innovation. It always wants to be ahead of the pack. There are times when a project's release will be postponed – or sometimes canceled altogether – simply because the company feels that it is becoming outdated while still in development. Technology moves fast, huh?
As crazy as that may sound, that was precisely the case with Warcraft III: Reign of Chaos, whose release was delayed again and again over the years, until finally being made available in 2002. History shows that Blizzard's patience and persistence have almost always paid off, and Reign of Chaos went on to become one of their all-time best-sellers. This is one company that will go the extra mile to make sure its customers are satisfied. People trust Activision Blizzard, and with good cause. When they shell out their hard-earned dollars and invest in a new game, they have no doubt that they will be getting great value for their money.
Also, on something of a side note, Activision Blizzard was included in Fortune magazine's "100 Best Companies to Work for" in the past 2 years. In 2015, it was ranked at number 96, and in 2016 it shot up to number 77. According to Fortune, the company "encourages employees to "make fun" and "embrace their inner geek."" It is precisely this attitude and approach to gaming and the gaming business, which makes Activision Blizzard such a loved company. They know their audience, and they do their best to deliver the top-notch experiences which gamers crave.
The Release Of Overwatch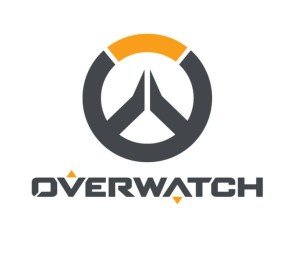 Activision Blizzard's latest release is Overwatch, launched in May 2016. It is a multiplayer first-person shooter, and it was released for Microsoft Windows, PlayStation 4, and Xbox One. So far, it has gotten nothing but rave reviews, giving the game high praises for its pure enjoyment factor and user-friendliness. While it was in its open beta stage, Overwatch had nearly 10 million players. The idea is that players are put into 2 separate teams of 6, with each character having its own unique skills and attributes. There are 4 classes of characters: offense, defense, tank, and support. The team must work together, in order to achieve their common goals and objectives.
Overwatch was born out of the ashes of Blizzard's canceled MMORPG project Titan, which was terminated in 2014. People from the Titan team came up with the idea for Overwatch, while the project was still being developed. Thankfully, it took off, and was introduced later in 2014, during BlizzCon. According to Blizzard, a large amount of time was spent on creating the right balance between individual characters' abilities and teamwork. This not only presents a great challenge for players, but also allows skilled and less-skilled gamers alike to enjoy this new release. The team was very interested in leveling the playing field with this game, and it did a very good job at walking that tightrope of progression vs skill.
Activision Blizzard likes to keep it real, and to get up close and personal with gamers. On June 17th, 2016, developer and game director Jeff Kaplan posted a video on Overwatch's YouTube channel (PlayOverwatch), thanking the millions of users who participated in the beta version, and giving some information regarding the future of the game. He went on to state that new heroes and maps are in development, and are slated to make an appearance later in 2016.
According to Kaplan, competitive play is the team's main focus right now, and he hopes that further updates to the competitive play feature will be available as soon as the end of June, and in the coming months of summer 2016. Unlike casual play, which is more about getting into a quick match and having fun, competitive play is meant for those who are interested in taking the game to a higher level.
In the video, Kaplan discusses elements which pertain mainly to competitive play: skill-based ratings and rankings (for individuals and teams), longer seasonal play, cosmetic rewards, lower rates of sudden death mode, better assault maps, and the philosophy behind placement matches.
Kaplan states that the development team is constantly monitoring the system, taking user feedback into account, and making changes as it goes along. "We want this game to be as great as you do, and we are in there right alongside of you."
Overwatch was one of the most highly-anticipated games of 2016, and rightly so. Blizzard's team is doing everything it can to accommodate the game and its players, proving once again how it has gained its place at the forefront of the gaming universe, and why it is considered to be one of the best video game publishers in the world.
Thanks for stopping by Edumuch.com, be sure to check in for more great articles on gaming!