Polar Loop Activity Tracker Review
Table of Contents
Getting in shape is a goal that many would like to achieve. In the world we live in, it can be tricky to get things done on your own. A lot of times, what people really require is a partner. Someone – something – to keep them aware and motivated during their day-to-day activities.
This is our Polar Loop Activity Tracker review, a device which can help monitor, guide, and motivate those who wish to work towards their personal health goals.
This truly revolutionary device made its appearance in 2013, and has helped countless people stay on the move. It provides a constant, 24/7 reminder of your fitness goals, and what you are doing (or sometimes not doing) to complete them.
This thing has it all. It shows, in clear LED display, the number of steps taken, overall distance made, and amount of calories burned. It comes with a rechargeable battery (up to 6 days of continuous use), and is also water resistant to a depth of 65 feet. This device makes one great training partner.
What makes the Polar Loop tracker such an invaluable tool, is that it provides you with real time feedback on your progress. Each day, a goal is set, based on your personal information, level of activity, and desired overall fitness target. Feedback (daily, weekly, and monthly) is given, to make you more aware of yourself and your practices. In short, it actively inspires you to stay in motion and become fitter, happier, healthier, and more productive – and that alone is worth its weight in gold.
The Loop's Technical Specifications

Circumference – Minimum 5.7 inches, Maximum 9.4 inches. The bracelet is customizable from and up to those wrist measurements.
Width – 0.8 inches
Weight – 1.34 oz.
Battery – 25 mAh Lithium-polymer, rechargeable, non-replaceable
Charging – USB power supply or computer USB port (type A connector).
Charging time – approximately 90 minutes
Memory – 4 MB, which is approximately 7 to 12 days' worth of data, depending on your activities. After the Loop's memory is full, the oldest data will be overwritten. To prevent this, make sure to upload your data at least once a week.
Wireless and wired data – the Loop comes equipped with a USB cable, and has Bluetooth Smart inside it, for wired and wireless communication.
Materials – Front plate and band: Polyurethane (TPU)
Front plate decoration parts: ABS & electro platin
Back plate: Polyamide & glass fiber (PA + GF)
Back plate screws: Stainless steel
Back plate connector parts: Stainless steel
Taking Control Of Your Health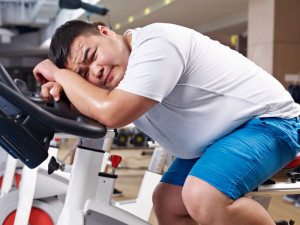 A great number of people spend their time in offices or other enclosed areas. Lots of us sit in front of computers and monitors, many times under unnatural light, and without much exercise. Is it any wonder Americans are suffering from an obesity epidemic? By the time people come home from a hard day's work, they find it difficult to get moving. Everyone knows just how hard it can be to break routines and form new ones.
With the activity tracker, you are able to take some responsibility, and keep yourself aware. This is key. Obviously, one could wear this device for prolonged periods of time, and not meet any goals. This tracker is meant for those who are genuinely interested in improving their health, but are in need of some real motivation.
As the saying goes: the journey of a thousand miles begins with a single step. This – this device – can be that first step which will lead you down the path of fitness and positive feeling. It works while you are running, walking, jogging, swimming, and even while you are staying still or sleeping. Whether you are looking to burn fat or increase fitness (or both!), the Polar Loop Activity Tracker is your wingman.
This small bracelet measures everything you've done during the day, and converts it to data which can be used to benefit you and help you out, on your road to physical health. I feel that even mental health can probably be improved with this tool, because – more often than not – a healthy mind resides within a healthy body.
The Polar Flow Service
As the slogan says, Polar "listens to your body". In order to help people achieve their maximum potential and make the most of their time, Polar has introduced the Polar Flow service – an App and a website which sync up with the Loop, and allow the wearer of the tracker to play a much more active role in his or her efforts. Like I said, it is all about awareness. Flow is available for Windows, Mac, iOS, and Android. When new updates to the software are made available, the FlowSync will automatically prompt you to update your Loop. Alternatively, you can keep in touch with the recent improvements by visiting Polar's official website.
When not being used as a tracker, this band acts as a wristwatch. At the push of a button, it displays time of day, but – unfortunately – not the date. Meh, it is a small price to pay for such a dedicated partner. Am I right?
There is one accessory which is not a necessity, but still comes highly recommended, and that is the H6/H7 heart rate chest strap. For those of you who are into serious workouts/swimming sessions, getting the heart rate data is crucial. Also, once uploaded to the Flow, it can do wonders for your fitness routine. Getting real time heart rate data, and saving it for later analysis, is a great way to keep tabs on your progress, and this is why the heart rate chest strap compliments the Loop so perfectly.
One of the best ways of staying in shape is interacting with others who are attempting to do the same. The Flow app and website are designed in a way which kind of "gamifies" the experience, and allows you to share your data with others. Using Flow, you can see what goals others are setting and completing, making your journey not just an individual effort, but part of a social movement towards a better life. Flow allows you to help others, cheer them on, and be part of something greater. Positive encouragement is a very important (ideally ongoing) part of training and getting back in shape. Whether you are on the giving end or the receiving end, staying positive can do a lot for anyone. Flow is a health-conscious community, and it offers support and good energies for those who wish to take part in it.
The Loop's Displays
You can follow your daily activity by using the tracker's different displays, which are ACTV, TO GO, JOG, WALK, UP, CALS, STEP, and TIME.
ACTV – displays the daily activity goal, along with a bar which progresses right along with you, and fills up as you move.

TO GO – this display tells you how much longer you need to be active if you choose low, medium or high intensity activities. Remember – you have one goal, but a number of ways to achieve it.

JOG – stands for high-intensity activities.

WALK – stands for medium-intensity activities.

UP – stands for low-intensity activities.

CALS – calories burned. This reading includes your basic metabolic rate, and your activity calories.

STEP – number of steps taken. Movements are estimated to generate this number.

TIME – time of day. Stay still for nearly an hour, and the display will change to IT'S TIME TO MOVE.
Other display views are: BATT, CHARGE, MEM F, and FLIGHT MODE.
BATT – low battery. Charge within 24 hours.

CHARGE – battery is almost drained. The heart rate sensor and Flow app will not work when this is displayed.

MEM F – memory is 80% full. Transfer your data, or risk it being overwritten. When overwriting, the newest data replaces the oldest data.

FLIGHT MODE (airplane icon) – turns off all wireless communication. Syncing and heart rate monitoring is not available in this mode.
Loop Maintenance
Cleaning and caring for the Polar Loop tracker is very easy. Clean with a mild soap and water solution, then dry with a towel. That's it! Do not use any alcohol, steel wool, chemicals, or other abrasive materials or substances. When not in use, store in a cool dry location. Do not store the Loop in damp surroundings, gym bags, plastic bags, and the like. Also, it is best not to expose the device to direct sunlight for long periods of time.
If you find that your device is not charging properly, the charging port may be dirty. Using a soft cloth or toothbrush, gently remove any dust, hair, or dirt from the charging pins.
NOTE: the Loop end of the charging cable is magnetic. Keep it away from iron devices, credit cards, etc.
The Loop's Warranty And Price
First off, your original receipt is your proof of purchase. Laminate it if you have to, but do not lose it.
The warranty for Polar products guarantees the device to be free of defects in materials and workmanship for a period of two (2) years, from the date of purchase. This does not cover the battery, normal wear and tear, misuse, abuse, improper maintenance, and accidents.
During the warranty period, Polar products will be repaired or replaced by Polar at any authorized service center.
Amazon.com are selling the Polar Loop Activity Tracker for $75, which includes free shipping. The list price for this tracker is $100.
Keep Your Eye's On The Prize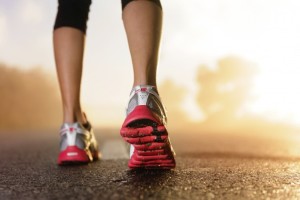 Out of sight, out of mind. Truer words have never been spoken. Conversely, keeping something in sight will invariably make it easier for you to keep it in (and on) your mind. This is precisely where the Polar Loop Activity Tracker shines. It goes along with you, on you, a part of you – 24 hours a day, 7 days a week. What a huge advantage this is! It means that you can help yourself stay focused and motivated. Combined with the Flow app and website, this is a very sophisticated option for anyone who is interested in monitoring their progress, and advancing towards their goals.
Will this device turn you into a weight-lifting, bicycle-pedaling, marathon-running workout machine? No. That part needs to come from you. But, what it can do is give you the pleasure and satisfaction of knowing you are achieving your goals, step by step. And that means a lot.
With the help of the Polar Loop, the words "getting back in shape" are no longer the amorphous, intangible, general phrase they once were – but rather something you can touch and see. It's right there, on your wrist. A 1.35 oz. reminder of who you want to be, and what you need to do in order to get there. That is a powerful shift. By adding a physical element to this process, and keeping it on you 24/7, you will find that reaching your fitness goals become a lot easier.
We all need a little help in our day-to-day lives. We could all use a friendly reminder that the time for change is now. That's right. Now is the time to get moving and stay active, in whatever way you see fit.
This device is not for everyone. It is primarily meant for those who plan on being active, or who are already active. For those who have no desire to change their habits and improve their lifestyle, I am sorry to say that this tool may end up being a waste of time and money.
If, however, you are part of that immensely large group of people – those who want to grab the bull by the horns and change for the better – then the Polar Loop tracker may be exactly what you have been looking for.
Here at Edumuch.com we enjoy bringing you up to date articles and reviews on some of the newest and most exciting products on the market today, Thanks for stopping by and we hope to see you again real soon!