Best Grammar Checker Software 2016 Review
Best Grammar Checker Software
Best Grammar Checker Software 2016
So many people are struggling with English. Hey – their struggle is real. English is the child of so many ancient languages, that it can be pretty difficult to become versed in it.
Microsoft's Word, WordPerfect, and similar pieces of software can do a lot for you, if you are looking to format a document. But, in order to produce a well-written, professional text, you will need to use a grammar checker. This is our lineup of the best grammar checker software 2016 review.
English has its origins are in the 5th or 6th century. It underwent a wide range of changes over the years, and the result is what we currently use, a language known as Modern English. Modern English itself has different dialects and grammatical laws, depending on whether you are in the U.S., the U.K., South Africa, etc.
An important note on grammar checkers:
First of all, like any software, it is all relative to the user's needs, preferences, and interface. Some people are looking for a plainer checker, as opposed to one which includes other features.
Second, no matter which grammar checker you end up choosing to work with, accept the fact – the plain fact – that it will not be perfect. No software is. You can't expect an algorithm to compete with a pair of human eyes. Eventually, these programs are there to help and assist, and they do, but they not aim to replace an actual editor. If a program says it is better than a human being, well… I would look into it before clicking that purchase button.
Human editors aside, here are some of the best grammar checkers around. They are constantly being updated, fine-tuned, and improved with every bit of user feedback they receive.
WhiteSmoke
This grammar checker was released in 2002. The couple who designed the software, and who established the WhiteSmoke Company, wanted to improve communication skills among anyone who wished to become better at English, whether a native speaker or not. The company has been having a lot of success with their English products, and it even went public in 2012.
The WhiteSmoke Writer is their flagship product, which is used for detecting grammar, spelling, and style mistakes. The program is able to view the text in a contextual sense. This means that it won't be generating words and phrases which have nothing to do with the rest of the article.
WhiteSmoke comes in two versions: Standard and Anywhere. With the standard version, a copy of WhiteSmoke will be installed on your computer, and will integrate itself into your system. What makes WhiteSmoke so popular, is that it utilizes algorithms which give it a kind of "artificial intelligence" functionality. The Standard is compatible with Microsoft Word, Outlook, and Notepad.
This software includes a plagiarism checker and a built-in 45-language translator. The translator has its issues, but if you are looking for a translation on the fly, it will prove to be a very valuable asset.

The second version of the WhiteSmoke software is named 'Anywhere', and it features a crucial difference. It is a web-based version of the software, and it makes it that much more accessible. No matter the user's geographical location or amount of free hard drive space, WhiteSmoke's professional tools are at the user's disposal. This ease of use and accessibility comes at a price. The dictionary is not present in the Anywhere version, which is why there are those who say it is not as good as the Standard. I disagree, simply because it has to do a lot more with the individual user, and the user's preferences. WhiteSmoke also has an Android-friendly version of its software named KIBO.
Make sure to check out our Whitesmoke review here.
 Grammarly
This grammar checker was famously cited by Forbs magazine as being a way to become a better writer, quickly and easily. Grammarly was launched in 2009, and it has not stopped topping the charts and top-10s of anyone using grammar checkers.
The Grammarly Editor is a web-based application, which detects and corrects contextual spelling mistakes. It checks texts for more than 250 grammatical errors, provides synonyms, generates enhancements to vocabulary, and it even suggests citations where the software believes one should be. Grammarly Editor includes a built-in plagiarism detector, and it is used by over 4 million users worldwide. Hundreds of thousands are joining its ranks every year, because Grammarly has proven itself as one of the most accurate grammar checkers in the world.
There is no local, computer version. This is seen by some as a disadvantage, and again – to each his own. If you feel this is a deal-breaker, then move on. Perhaps Grammarly is not for you.
Grammarly's friendly interface is easy to grasp and use, which is part of what makes it so very popular. There is a lot that this program can do for those who are learning English as a second language, or who are interested in improving their already existing knowledge of English and its written form. If you have a solid internet connection, there is no reason why you won't be able to benefit a great deal from this application.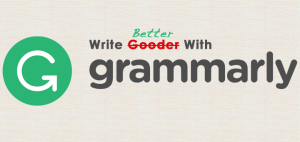 The algorithms which Grammarly uses facilitate quick, easy, efficient scanning of your text. There is no mobile or tablet version, which is also a deal-breaker for some. But, you should definitely try it out.
Grammarly is especially popular with students (K-12, as well as higher education), and the company even has a section and corresponding plan named Grammarly@EDU, which is a web-based application targeted at educational establishments. Grammarly works in a subscription-based fashion, and users are able to re-subscribe as necessary.
Make sure to check out our Grammarly review here.
Ginger
This company and the program was launched in 2007. What is special about Page – Ginger's grammar checker – is that it was designed initially to aid those who were suffering from learning disabilities, or who were having major issues with learning English. Its algorithms are different than all the other spellcheckers and grammar checkers out there, which makes Ginger unique.
Ginger Page attaches itself to the user's computer. While it is not a web-based program, it does make use of the internet while it is working, so a functioning internet connection is a necessity for working with Ginger. Ginger scans a document word by word, but takes the whole sentence into account. By doing this, it is able to provide words and sentences based on the text's context and relativity. With Ginger, which was meant to be an educational aid, it becomes a lot easier to learn writing English. Not in a boring kind of way, but rather in an interactive way. Ginger will provide a single word as a correction, rather than a list of words to choose from. You can tell, even from this little tidbit, that Ginger is a different kind of program.
Over 40 languages are translated using Ginger, and it is compatible with Microsoft's Office suite. Ginger also has a built-in dictionary and even a personal trainer, where you can really learn from your mistakes.

Easily, the coolest – and certainly useful – feature which Ginger has in its arsenal, is the text-to-speech functionality. The ability to hear your words come to life not only gives you some perspective on your text, but also acts as a real educational tool for those who are studying English as a second language, or who are struggling with a learning disability or other linguistic difficulty.
Make sure to check out our Grammarly vs Ginger grammar checkers review here.
StyleWriter
This program is a real program enhancer, and Editor Software – the company which releases it – has made it a goal to make us all better writers. It works using a very specific method: Plain English.
The entire StyleWriter approach is based on this one idea. The idea that plain and simple English is the best, clearest, and most understandable way to write. With plain English, you are able to express yourself efficiently and easily. Anyone who is looking for improvement in their English, can benefit from this type of software.
StyleWriter's creators included editors, educators, and program designers. What they came up with is one of the easiest and most user-friendly grammar checkers in the market today.
StyleWriter comes in several different versions:
Starter Edition – the simplest of them all, this version is meant for students, homes, and small businesses. Provides a spellcheck, a grammar checking, and generates editing solutions.
Standard Edition – statistics and graphs are included in this version, which facilitate better understanding and higher learning. This version is meant for larger businesses, government offices, and generally bigger establishments.
Professional Edition – this is a tool meant for professional writers of all types. It includes all the features which are a part of the former two versions, but is also equipped with the Editor's List. The List detects word choices made by the user. It analyzes every word in the text, and provides lists of words which are out of the ordinary – complexities, jargon, passive voice, rare and unusual wording, and other categories.
StyleWriter is meant to work with Microsoft Word. There is only this version, which is not everyone's cup of tea. There is no version for Mac, Android, or any other interface. StyleWriter embeds itself into Word, and it makes use of its menus and dropdowns.

StyleWriter works with U.S., U.K., and Australian English. It is a program which you can get so much out of, whether you are a student or a lawyer. It allows the user to choose from templates and pre-programed tasks, such as general writing, legal documents, and student essays. The user also has the ability to choose the audience that will be reading the text (public, in-house, specialist). Based on all of these factors, the document gets a score. Is it readable? Is it clear? Does it use too much jargon or industry terms? Now you will be able to know.
This is a huge help. After being stuck in front of a text for countless hours and endless rewrites, the user could feel like his brain is turning to mush. In that state, it is easy to miss words, commit errors, and distort entire sentences or paragraphs by accident.
StyleWriter also provides a "house style" category, meant for companies who want their employees' documents to conform to a certain style and configuration. Consistency and written uniformity are key, and it can make or break a company's image sometimes.
Make sure to check out our StyleWriter review here.
The Best Grammar Checker Software For You
So, is there a "best" grammar checker among all of these? No. Like I said earlier, it is a matter of personal preference and esthetics. Not everyone will need to use StyleWriter's Editor's List. Not everyone will find a use for Grammarly's plagiarism checker. The same goes for dictionaries, translators, and the like.
The bottom line is that if you are looking for help with your written English, these are programs which can provide a helping hand. More than that, these pieces of software (on and offline) are able to help users become better writers. English is an international language, and knowing how to read, write, and speak it is a great advantage. This remains true, no matter who you are, what you do, and where you plan on using it.
Whether you are a student, a businessman, a professional writer, or a manager, there will be a program that will be able to help you detect errors and issues, fix and otherwise handle them, and even avoid making those mistakes in the future.
After using a good grammar checker for a while – one that fits you, your needs, and your status – you will find that your writing is improving. And not only that, but you may also find that your vocabulary is growing, and that you are able to speak, read, and write English with more confidence.
These programs don't just fix your text. They aim to make you into a better English speaker. Natives and non-natives, beginners and experts – anyone and everyone can stand to improve their English skills, and through using programs like Grammarly and WhiteSmoke, they are able to achieve that goal with ease.
Make sure to check out our Quest for the Best Grammar checker software article here.