DJI Phantom 3 Professional Remote Control Quadcopter Review
Table of Contents
In the previous posts I have been reviewing drone's that some would consider "toys" like the UDI U818A HD+. Today we take a look at a drone that separates the men from the boys, so to speak. It is an all-business, no-nonsense quadcopter which is not meant to be anything but a professional photographing device, it's the DJI Phantom 3 Pro.
This is a short DJI Phantom 3 Professional Remote Control quadcopter review, and it is one which I hope will do it justice. Because, in all honesty, you can't truly convey the hands-on experience of flying one of these. You can't accurately put it to paper, and even if you are watching a video review – it just isn't the same.
I don't own a DJI Phantom 3, but I did get a chance to fool around with one not long ago. This post is the result of that magical afternoon I spent with myself, the phantom, a few batteries, and the open road. Well, it wasn't a road. More like a park.
DJI Phantom 3 Tech Specs
So, first up, some tech specs. This thing stands out from the get go. The Pro version differs slightly from the standard version. It is no wonder the Phantom is considered to be one of the best in unmanned aircraft photography.
Dimensions – 8 x 13.8 x 13.8 inches
Weight – 2.8 lb.
Rotors – 4 (quadcopter)
Wingspan – 23.2 inches
Battery (quadcopter) – 100V 4,480 mAh Li-Po 4S
Charging time – 60-100 minutes
Battery (controller) – Li-Po 2S rechargeable battery
Materials – plastic
Control system – 2.4GHz remote control
Lights – light emitting diodes (LEDs)
Price – $800-$1300, depending on accessory options
Color – white
The flight time for the Phantom 3 Pro is about 20+ minutes. It has a small payload capacity of about 0.66 lb., but a lower payload means increased flight time.
Phantom 3 Improvements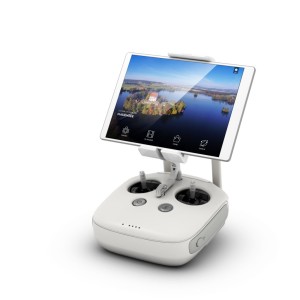 With the Phantom 3 professional, DJI made some really welcomed improvement to its Phantom 2 Vision+ model of 2014. Some of the features are the same, such as rotors, size, and color. Other features, such as the Vision Positioning System (VPS), are brand new. The VPS helps the drone position itself and remain steady at low altitudes of 9.8 feet or less. What this means is that now there is a lot less chance of your drone crashing into things on its way up or down, or during indoor flight. It is not failsafe, but it can help ease the mind of many fliers, who want their drone to live to fly another day.
The controls for this quad are achieved through the remote controller, and also by using a smartphone or tablet with the designated app (DJI Pilot) installed. The phone or tablet MUST be hooked up to the controller, and this is done using USB (A and B) connections.
The batteries for both the controller and quad can be charged simultaneously, thanks to the dual connectors in the provided charger. Extra batteries cost some money ($150~), but are very much worth the investment. Unfortunately, you cannot use older Phantom models' batteries with the Phantom 3.
Controlling the copter does take some getting used to, and it really depends on the amount of experience you already have (or lack) with flying drones. All in all, it is a very easy device to get off the ground, and to control. The dedicated remote has many buttons to ease the use of this drone. Flight control sticks, power button, and the ever-popular return-to-home button are right there on the front of the controller. At the top of the remote you can find the buttons and dials for controlling the camera (exposure, tilt, start/stop video, capture image, playback), as well as a flight mode switch button.
Flight Modes
Course Lock: course lock flying locks the 'forward' direction as the recorded nose and tail direction, not the actual direction in which the nose and tail are.
Home Lock: home lock flying sets the forward direction as the direction from home point (takeoff point). If you are not sure of the drone's position, but are interested in bringing it back, this feature can be very useful.
Point of Interest: resembles an orbit around a set point. Operator controls speed, direction of flight, radius of orbit, and altitude.
Follow Me: the drone will follow the remote control at a set altitude, and keep its camera aimed at the remote.
Waypoints: after maneuvering the drone to specific locations, and setting a course by using the Pilot app, the Waypoints feature will enable the Phantom to fly the same route on its own.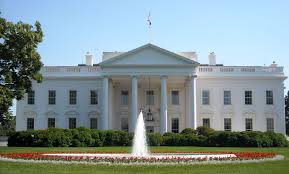 This amazing little technological miracle can fly at a speed of 36 MPH. There is always wind and direction to take into account, but at optimal horizontal conditions, it can reach that speed. This copter has the ability to reach nearly 20,000 feet above the ground, but its operating range (in any direction) reaches its limit at about 6,500 feet. Also, the DJI Pilot app has an altitude limit of about 1,600 feet. And speaking of speeds, distances, and limitations…
NOTE: it is not permitted to fly this aircraft within a 15-mile radius of the White House. The DJI Phantom 3 Professional has a built-in GPS jammer, which will not let the motor start within said radius. If you live anywhere near that region, make sure you know the rules and act accordingly. It would be a shame to order this beautiful quadcopter, only to find that it will not get off the ground.
Photographing Capabilities
Once the DJI Pilot app has been launched, and your device has gotten a GPS lock, you are nearly ready to go. The app will most likely ask several questions, and determine several processes (such as calibration) prior to takeoff. A cute feature which this copter has is a one-touch liftoff button, via the app. A single tap, and you are in the air.
Like I wrote earlier, the controls do take some getting used to, but it all makes for a wonderful flight experience. Video resolution on the Phantom 3 Pro is 720p / 1080p / 4K, photo resolution is a max of 12 megapixel. Similiar to the JJRC H8D 5.8GHz FPV Drone the live video feed is at 720p, and it will accept the following media formats: microSD, microSDHC, and microSDXC. The live video feed is limited, but you can still use the powerful 4K camera to capture footage and store it in the drone's memory device.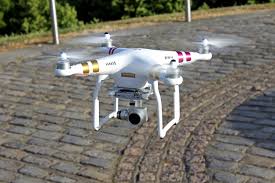 One of the things you can admire before anything, is the Phantom's ability to stabilize itself. It can stay steady, even at higher altitudes, and that means that the footage you will be receiving will be crisp and clear. Obviously, interferences can occur in radio/video signals, but the Phantom 3 Pro is a powerful tool, and even if the signal is sometimes choppy, it outperforms many other copters in its class.
If I had the money, I would get 2 – that's right, 2! – Phantom 3 Professional drones. One to play around with, and one meant strictly for photos and filming. There is so much creativity that can be unlocked with a powerful tool like the Phantom, and after spending some time with it, it made me want it even more.
This is a great flier, not to be taken for a toy. There are plenty of those out there (Check out our Syma X5SW review). This drone is a serious tool for professionals and amateurs alike, and it provides outstanding footage and photos. The video streaming (at 720p) could stand to see some improvements, but all things considered, the software, hardware, and firmware of this device are top grade. As for the price, there is no escaping it – it's pricy. This is a high-quality item, and you get what you pay for.
There has been some talk on the various forums and at Amazon, regarding their unsatisfactory customer service. I cannot say anything about that, since I never had anything to do with their customer service department. DJI does have a relatively short warranty period, and it will provide a refund or replacement when deemed necessary. More info on DJI's guarantee can be found on the company's website. (http://www.dji.com/service)