Table of Contents
Like many drones in its weight class and price range, the F181 Universe Explorer by Holy Stone has 5-7 minutes of flight time in it, and it is a relatively easy device to operate.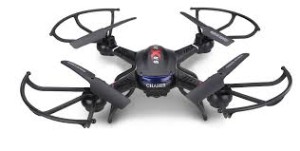 This is another drone which can be perfect for beginners, but also very useful for the advanced flier. This unmanned aircraft was released in 2015, and it is quite popular, especially with first-time fliers. So, here we go with our F181 review.
Holy Stone is one of the newer toy companies out there, established in 2014. Its headquarters and factories are located in China, and it is the producer and provider of remote controlled cars, drones, and other types of toys.
The F181's Technical Specifications
Now, let's take a look at some of the F181's technical specifications:
Dimensions – 12.2 x 12.2 x 3.5 inches
Weight – 1.7 lb.
Rotors – 4 (quadcopter)
Battery (quadcopter) – 3.7V 750 mAh Li-Poly (includes 2 batteries)
Charging time – 80~ minutes
Battery (controller) – 4 AA batteries (not included)
Materials – plastic
Control system – 2.4GHz remote control
Lights – light emitting diodes (LEDs)
Price – $80 – $100
Color – black
This copter has a few features which justify the somewhat higher cost (as opposed to the Syma X5C, for instance, which is about half the price). There is a one-key return, and like the JJRC H8D, a headless mode feature.
The F181 is a small and lightweight craft, which is why it is perfect for those who are just starting out. And make no mistake – you will need to start slow, especially if you have no flight experience. The web is full to the brim with videos showcasing first-time fliers failing in epic fashion, all due to their inability to follow the instructions supplied by the manufacturer.
Video And Photo Capabilities
Whether it is for hobby or commercial use, you will have fun using the F181. It is a lot more hobby oriented, obviously, since it is made by a toy company. Once you are able to control its takeoff, landing, and maneuvering, you will enjoy the device a lot more. It is important to understand that this craft is not meant to be used as a serious filming/photographing drone. If video and image quality are not very high on your list of priorities, however, you will not be disappointed. And speaking of video and images…
The F181 is equipped with a 2MP camera, and it shoots video at a 720p resolution, with a frame rate of 30p. Is it as good as a DJI Phantom? Of course not. But, on the other hand, it is a pretty decent camera for the price that you pay. The drone comes with a 2GB MicroSD card, and a MicroSD reader (a nice little bonus). Combined with the stability of this drone, you should be able to capture some nice images and near-HD quality video.
I say "near-HD", because unless the copter is completely still and/or hovering steadily, the clarity will not be true HD or 2MP. Overall, it is better at capturing video than it is at capturing still images, at least in my experience. Audio is also captured when in video mode, but the blades are usually way to loud, and they render the audio-capturing capabilities of this copter kind of useless.
Be Aware Of The Weather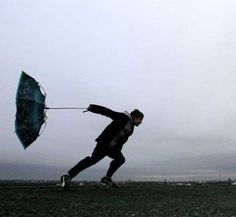 With these types of drones, it is crucial to take weather into account. Similar to the Syma X5SW Once there are strong winds out there, you will find the drone much harder to control. Sometimes, it will prove to be quite impossible. The ideal conditions for flying this thing would be either indoors, or outdoors without wind. But, let's face it, there is usually some wind involved, no matter where you are. This means that the operator needs to be extra careful. Light breezes or more than that are fine. The drone is able to tackle these with relative ease. But, once the winds pick up, it is probably best to pack it up and head for home.
The remote controller is basic, with standard 2.4 GHz transmission and an LCD screen at the top. It is built in a style reminiscent of game console controllers, with dual joysticks, dual arrow buttons, and several other switches for on/off, fine tuning, speed, and flipping.
This drone responds in a timely manner, and can perform very well when in range. Dependability goes a long way, and this has definitely contributed to this model's ongoing popularity.
This drone has a range of 100 – 150 yards. Again, it depends on the weather and any weight the drone might be carrying. Without the propeller guards, for instance, it could potentially fly higher and last longer. It is recommended to stay close to it, and keep it in sight, since at certain distances the response time will lengthen. The remote's 2.4 GHz transmission is usually very dependable, but sometimes a 1-2 second lag can be detrimental. Trees wait for no man.
In Summary
Holy Stone are a relatively new company, but their products are doing very well. The F181 is not perfect, but you certainly get your money's worth, and then some. Their customer service is supposedly very accommodating and attentive (according to Amazon reviewers), which is something that deserves a mention and should definitely be taken into account.
As for performance, this drone is one of the best in its class. It is a toy drone, and while the manufacturer's recommended age of use is 14 and up, it can technically be used by much younger kids as well. Simplicity.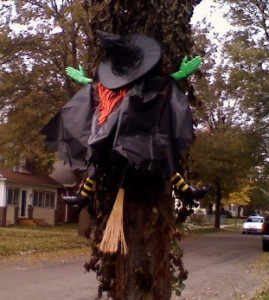 This drone can take a lickin' and keep on tickin'. It can bump into trees, crash into the grass, or hit the pavement, and – unless it free-falls from a high altitude – it will continue to serve you well. Obviously, you should always be cautious and use your head, to ensure the safety of the drone and of those who are around it.
Registration – because of this drone's light weight, it does not need to be registered with the FAA. Some consider this to be a very big advantage, but that is highly subjective. Your call.
The F181 is very convenient, easy to operate, and it can provide you with a lot of fun and some great video/photos. At least, until the batteries run out. For a fairly inexpensive drone, it is well-built and smartly crafted. A fine copter for beginners and advanced fliers alike.
(For a look at another great beginner drone check out our UDI U818A HD+ review)