Beachbody Company Review: Do Beachbody Programs Work?
Table of Contents
Ah, the 90's…
1998 was a pretty good year, wasn't it? We had the Spice Girls, Windows 98, a new look for $20 bills, and Bill Clinton was in hot water over the Monica Lewinsky scandal. Perhaps most monumentally, in 1998, Carl Daikeler and John Congdon founded Beachbody, LLC in California. It is a company which is all about weight loss, fitness, and health. Being fit and healthy is a key which opens many doors, and Beachbody was formed to help people achieve their fitness goals and improve their lives. Sounds incredibly cliche, but Beachbody has been inspiring and changing lives for close to 20 years. Welcome to our Beachbody Company Review.
What is the History of Beachbody?
Beachbody began as a small mail-order company which sold home-based workout programs. It had commercials and infomercials running, and it began to gain some success, catering to those who did not have the time to hit the gym. As one can imagine, that market includes a whole lot of us, and Beachbody has succeeded in finding its niche in the fitness and health industry. In a time and place where fad diets and here-and-gone exercises were constantly changing – as fads tend to do – Beachbody was more solid in its approach, and straightforward with its vision. It sold its customers a complete workout program, along with appropriate nutrition plans and related reading material. It was and remains the whole package, which those at home could follow and use to achieve the physique of their dreams.
Beachbody's first ever video series was Great Body Guaranteed, and it was launched shortly after the company was founded. In the early stages of the company, Daikeler was the one directing the workouts and commercials. The company's first two trainers were Tony Horton and Debbie Seibers, who remain a valuable part of Beachbody's crew to this day. Horton's Great Abs Guaranteed was the first DVD the company released. After that came Power 90 Sculpt (2000), which was probably the company's first real hit. It sold very well all over the U.S., and paved the way for the company's future releases.
What is a Beachbody Coach? How do you Become a Beachbody Coach?

In 2007, Daikeler and Congdon launched Team Beachbody, a group of several hundred customers-turned-representatives, who took social media by storm and helped spread the good word. Beachbody's reps are also called coaches, and they act as an independent part of the company. The operation is conducted in the style of a multi-level marketing (MLM) network, and at this point I have to say this: MLM has gotten a very bad reputation as being the tool for get-rich-quick schemes, scams, and hornswoggles. This is not the case. While it is true that some Beachbody coaches have turned their part-time gig into full-time success, it should not be the goal of a Beachbody coach. Not at first, anyway. Being a Beachbody coach is essentially taking your love of fitness and the Beachbody programs to the next level, by sharing your story and getting others motivated. And should you happen to make some money out of it by selling Beachbody products and inspiring others to become coaches – well, that's a great bonus.
Becoming a Beachbody coach is done through the Beachbody website, and is an options which is available for residents of the U.S. and Canada only. For $39.95, you receive a starter kit with everything you need in order to begin your business journey. After 30 days, you pay a monthly fee of $15.95, and whenever you decide that the Team is not for you, the option of cancellation is always available. Coaches must follow a certain code of conduct when interacting with people online or offline. They are not to use cyber-shaming or attack anyone online. On some rare occasions, coaches were dismissed after complaints had reached the parent company. Team Beachbody maintains that coaches are not to dispense any advice or recommendation beyond what they are professionally trained to do. In other words, if you happen to be a registered trainer, dietitian, nurse, or doctor, do your thing. But don't complete a 90-day program and drink some shakes, and feel you have the answers or power to diagnose anything.
Now you can unleash your inner BEAST with @BodyBeast! Now streaming in the Beachbody On Demand Member Library: https://t.co/9s7O37bTSt pic.twitter.com/FbG6SOpxIE

— Beachbody (@Beachbody) November 18, 2016
Beachbody Top Programs Overview
Beachbody has released a vast assortment of different workout programs and DVD series'. Now, narrowing down this catalogue into anything resembling a top-x list is no easy task. The simple fact is, no one program is "better" than any other program. It's not as though Beachbody is producing the same sort of DVD over and over again. No, each Beachbody program is designed to service different individuals and more importantly, different individual goals. Depending on what it is that you're seeking to gain from a Beachbody program, different programs will be more or less suited to you. If you want to build muscle, they have a program for that. If you want to get lean, they have a program for that. If you want to become more limber, they have a program for that. And so on and so forth. One vital underlying factor in all of these programs is the reality that it takes real commitment to see real results. So, find the program that seems most suited for you – and commit to it! Now, with all of this being said, some Beachbody programs are more popular than others. Below is an assortment of some of their most popular programs, and a brief description of each. Enjoy!
Tony Horton, of Great Abs Guaranteed fame, released P90 – his first of several 90-day at-home workout programs. P90 was for those who do not have the physical stamina or mental strength for very demanding workouts. The workouts and their intensity progress according to a monthly scale, and the program also incorporates a fitting diet plan, which complements the workouts. This helps people achieve their desired weight and look.
After P90's success, Horton decided to take it to the next level and introduced P90X. The X stands for extreme, and it is what that series is about. Taking your body's fitness to more extreme levels by changing routines and movements to stimulate further growth, or what Horton calls "muscle confusion." Boasting over $500 million in sales, P90X has become nothing short of a global fitness phenomenon. Having put Beachbody and Tony Horton the map, P90X remains immensely popular to this day and continues to help folks build the body of their dreams.
Shaun T, a fellow Beachbody trainer, decided to release the hardest set of workouts ever put to video – a 60-day program called Insanity. This series of DVDs has some of the most demanding and strenuous activities a person can engage in at home. Shaun T emphasizes the use of a person's body and mind. There are no weights involved and no special equipment is needed for completion of this program, which is largely cardio-based.
Graduates of Horton's P90X series were itching for more, and in 2011 Horton delivered the P90X2 – a newer, harder, and more extreme series of workouts. A 90-day program full of more muscle confusing moves, more result-getting activites, and more of the healthy, body-toning, muscle-building recipes. Unlike the P90X's plan, the P90X2 diet also includes grain-free and vegan options. P90X2 is undoubtedly success, but is considered less effective in terms of fitness than its predecessor.
People have responsibilities and obligations, but they also want to get in shape. For those who are on a time-budget, Shaun created Focus T25 – a series of 25 minutes a day workouts, targeted at those who want to get some results through a quick, daily workout. It is muscle-group focused, and is 10 weeks long. T25 yields great results, but the truth is that there is only so much that can be achieved in 25-minutes a day.
The P90X and P90X2 schedules are very demanding and overwhelming by nature, and not everyone can afford to put in the time or take on the physical challenges of these programs. Like the Focus T25 series, this one is aimed at those with little time on their hands, and it offers a series of 30 minutes a day workouts. It is 13 weeks long, and comes in Classic, Lean, Mass, and Doubles schedule options. No doubt we will be seeing P90X4 one of these days.
This 90-day program was created by Sagi Kalev: bodybuilder, clinical nutritionist, and fitness mentor. The focus of this series of DVDs is on weights and lifting. Kalev worked on this program for a long time, and incorporated the latest scientific studies into it, all in order to improve the effectiveness of the workouts and corresponding nutrition plan. To add mass you've got to eat, so make sure to pay close attention to your diet plan in order to maximize results.
Autumn Calabrese, a fitness and nutrition expert, created this program for beginners and veterans alike. It is a 3-week program which combines daily 30-minute workouts with a portion-controlled eating plan. 21-Day Fix is a way for those who have never even worked out to start, and a way for those who are already on the right track to continue down their chosen path, without anything too demanding or difficult.
Beachbody Shakeology Review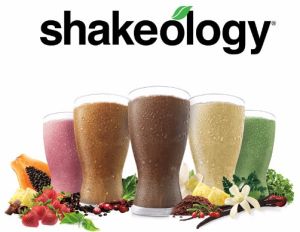 Shakes are a debate. Some nutritionists have gone so far as to call nutrition shakes a liquid placebo. Beachbody's Shakeology drinks are pretty standard as nutrient supplements go, but it is very convenient to have a daily dose of nutrition in simple liquid form which can be drunk at any point in the day. It was created by Daikeler in 2009, and it is one of the most popular products Beachbody has in its expanding catalog
Is it necessary? No. Can it help? Yes. When taken in moderation, a protein shake like Beachbody's Shakeology can become fuel which your body can use to lose weight and gain energy. It can also help regulate bowel movements, and that's a nice bonus. Shakeology prices are a bit high as nutrition shakes go, and there are other options out there, so don't fall for infomercials and other marketing techniques. Do your research and see if it is something which you want to get into.
Beachbody Android and iOS App Review
Beachbody On Demand was launched in 2015. It is a smartphone/tablet/PC/laptop platform app which grants users access to Beachbody's workout programs. It is available for iPhone, iPad, and iPod Touch, plus it supports Apple Watch and Apple TV. The app itself has a great premise: choose from hundreds of activities, and even full programs, then stream them using any number of devices or smart TVs. Get moving anytime, anywhere. Save your data, monitor your progress, and maximize your results. Easier said than done, it seems, because as of right now, the execution seems to be a bit poor.
The app updates on a regular basis, but there are still a lot of bugs to handle. Sometimes, the download function does not work. There are times when the app will say that the connection is down, even though the internet is working fine for other apps. It may take it some time to restart, or it could suddenly freeze and unfreeze on you. There are times when it just crashes, altogether. The Beachbody app is a great idea, and if they can just make it work properly, it will definitely be worth the money. It costs $14.99 per month, but the price can vary.
Conclusion
Every business is out to make money. That much is clear. But Beachbody is not just about the money. It is about helping others get the body they have always wanted, without burdening gym prices or wasted time. Whether you are a beginner or a fitness nut; whether you have all the time in the world, or only a half hour a day; whether you are already in shape or overweight; you will be able to get your fix with Beachbody's programs. That is, if you commit to them. At home or on the go, Beachbody has the ways and means to get you in shape, and – more importantly – keep you in shape. The founding duo of the company also practices what they preach. They train using their own methods, and are true to their company motto: Decide. Commit. Succeed.
Thanks for reading our Beachbody feature! Check out our Polar Loop and Fitbit Surge, Blaze, and Alta features here at EduMuch!